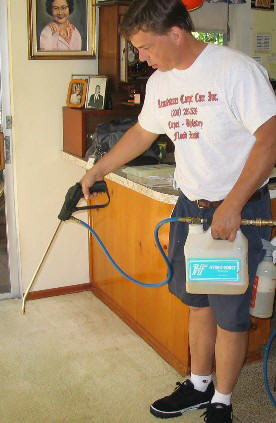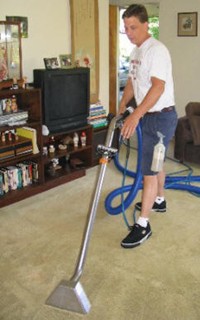 Our Three Step Carpet Cleaning Process:
First, we apply a high traffic pre-spray which helps to break down the soils in your carpet
Second, we apply specialized spot cleaners for the tough spots and stains and high traffic areas.
Finally, your carpet is thoroughly steam cleaned and rinsed, flushing the dirt and pollutants from the fibers leaving your carpet clean and fresh.
Most grey-black areas are and general soil appearance is easily removed. Black lines around the edge of your carpet are �filtration lines� and are typically permanent. Some dye spots from food coloring, markers, candle wax may be permanent but we have all the chemicals and expertise to provide the best results possible.
Included in the Carpet cleaning process
Some furniture moved
Traffic areas in bedrooms only
Attention to heavy traffic areas and spots
Carpet can be lightly used immediately
Carpet Cleaning Prices
Any three areas $120
Any four areas $145
Additional 4 areas $ 25
Example: Living room, dining room, stairs, family room is four areas at $145
Example: Living, dining, office, family, stairs and four bedrooms is nine areas. Four areas at $140 and five areas at $25 each for a total of $275.00.
Large open basements are charged at 200sq ft per area.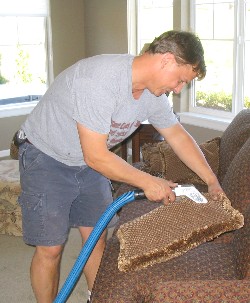 Upholstery Cleaning Process
Most upholstery is safe to wet clean
We use a fine fabric shampoo to clean your furniture
Special attention is paid to the arms and head rest areas
Both sides of removable cushions are cleaned
Upholstery Cleaning Prices
Sofa $55-65
Love Seat $45-55
Chair $35-45
Sectionals are priced as combinations of above furniture
Mattresses $35-45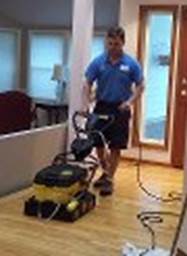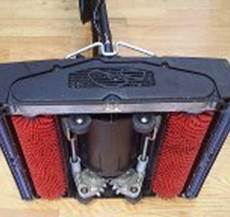 Hardwood Floor Cleaning
We use the Karcher brand commercial hardwood floor cleaning machine along with Wood Fresh cleaning chemicals. The cleaning solution contains no wax, soaps or phosphates so your floors are residue free and ready to use immediately after we are done.
The machinery we use is specifically for hardwood floor cleaning. The machine sprays a small amount of solution onto the floor, agitates the solution with counter-rotating brushes, and vacuumes up the solution and dirt all in one pass. We make several passes in each area.
When we are done your floors will be visibly cleaner than you can ever get with a home cleaning solution
Hardwood Cleaning Prices
The entry, kitchen and adjoining dining space are frequently hardwood. An average size entry, kitchen-dining area is about $110.00
If The areas are quite large the price may go to $120-140.
Call for a personalized quote.
Hardwood floor cleaning will leave your floors as clean as the day they were new. Cleaning will not provide a new finish or remove large scratches.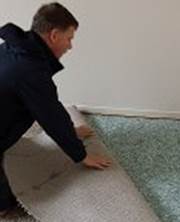 Deodorization Process
General deodorization- When we cant define the location of the odor we will apply deodorizer to the entire carpet.
Corner of the room- If the odor source is in a corner we have the option of removing and replacing the pad. This is a good method when your pet has used the area repeatedly.
Open Area- If the odor source is in the middle of the room we can saturate the area, including the carpet pad, with deodorize and extract the contamination to the truck with a special pad extraction tool.
Deodorization Prices
General deodorization- Application and extraction of a medium size room, such as a modest sized family room or dining room, is about $20.00
Corner Pad Replacement- The price will depend on the size of the area and if furniture needs to be moved, but pad exchange and deodorization of the back of the carpet runs about $40-70.00.
Applying deodorizer directly to a few small spots or saturating one area and extracting with a pad extraction tool is typically $20.00.
We are happy to view the problems and provide a specific quote.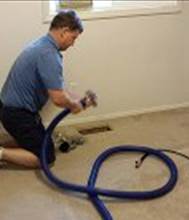 Vent Cleaning
Hair, pollen, dander, dust, etc. falls into the vents at the register and gets blown back out and recycled through your home every time the forced air heat comes on.
Heaters have a filter that prevents most pollutants from entering the heating system. Vent cleaning stops the pollutants that fall into the vents at the register from being recycled throughout the house. We have the extreme vacuum power and specially designed tools to remove indoor air pollutants from your vents.
Vent Cleaning Prices
Vent cleaning is not difficult or time consuming if we are already working in the room.
Typically $5.00 per vent.